Key Staff Changes
Strengthen the Association
WFPA recruits and retains a staff of leaders
While 2007 will be remembered as a year of transitions in executive leadership, equally important but more subtle changes in the WFPA office also occurred. Former executive director, Bill Wilkerson, retired at the end of 2006. This led to the hiring of Mark Doumit, who is only the sixth executive director of the Association since it was founded in 1908. Mark's 18 years of experience in public office combined with his background in farming and natural resources gave him the right experience for the job. He served in the Legislature for the 10 years prior to coming to WFPA. Mark worked on many forestry, environmental and natural resource bills and feels strongly about working in a collaborative and bi-partisan way. Also, when Mark came on board in November 2006, WFPA elected Toby Murray as the new President of the Board of Trustees.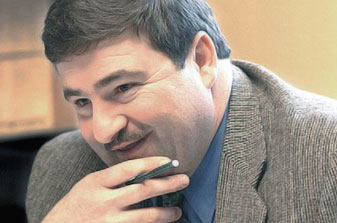 In addition to recruiting Mark, WFPA also hired four new employees, representing a significant alteration to a staff of 15. Farah Derosier filled the Administrative Program Assistant position; Adrian Miller was hired as the Associate Director of Forest Management; Gigi Williams was hired as the Environmental Education Assistant; and Melissa Davis was hired on to replace the retiring Sue Honstain as Information Systems Coordinator after 30 years of service. Cindy Mitchell was also promoted to Senior Director of Strategic Communications.
Significant internal changes, such as staff changes, can often lead to instability in an organization. The changes at WFPA, on the other hand, have only invigorated the organization. This is due to the association's outstanding Board, ability to attract quality staff, our forward-looking strategic plan, and the fact that WFPA's membership and financial position have remained stable. WFPA continues to represent approximately 50 members with more than 4 million acres of Washington's private forests, and has maintained its current assessment structure for more than three years.